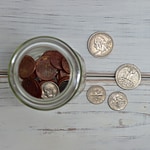 Like many Ionia, MI drivers, you may find that the vehicle you really want is always just outside of your spending range. Unfortunately, qualifying for an auto loan that will finance this purchase could require you to improve your credit score first. The good news is that at Trevor Merren Auto, we're committed to sharing sound advice for making this process a bit easier.
Lower Your Debt-to-Income Ratio
One key factor that loan companies look for is a low debt-to-income ratio. This is the amount of money that you're responsible for paying out each month in relation to the amount of money that you bring in. The best ways to improve this number include reducing all non-essential spending and paying down your credit card bills. Lowering your debt-to-income ratio will make it easier to comfortably pay a new loan off.
Beef-Up Your Down Payment
Although having a significant amount of money in your savings account won't improve your credit score, building up a substantial down payment will limit the amount of money you need to borrow. Getting yourself into the mindset of saving rather than spending will also make it easier to make the short-term sacrifices that are necessary for paying your existing debts off. With more money in hand, you can appeal to lenders within a shorter period of time, and can get the help you need for bringing your dream car, truck, or SUV home.