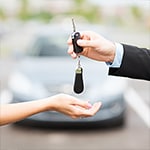 When thinking of buying a car in the Grand Raids, MI area, there are several reasons why you opt to buy a used one. Sometimes your family budget may not be a new one, and therefore, you will buy a used one. Sometimes you need to be extra careful when purchasing a used car. Below are some of the tips that might help you get the best-used car:
Car Ownership and Documents
When you start looking for a car, ensure the documents are original and indicate the person's name selling it to you. This process is very crucial, and you must ensure that everything works accordingly.
Contact the Seller
When you find the car of your dream online, you will then contact the seller for physical viewing. Ask them about the car history and whether they have proper documents. If you are satisfied with the information they provide, then you will be able to cruise a car of your dream.